Ottawa County Parks Foundation – July 2021 Newsletter

National Park and Recreation Month

Join us in celebrating National Park and Recreation month!

We know that Parks not only bring us closer to nature, but they also provide us
 with recreational opportunities. Ottawa County has great local parks close to nearly every part of the county. Thanks to our supporters, the park system has grown right along with our expanding population.
Due to the numerous ecological, economic, and health/wellness benefits provided by the Parks in Ottawa County, the Board of Commissioners joined the US House of Representatives in officially designating July Parks and Recreation Month in Ottawa County on June 22, 2021.
Share with us on our Facebook page a story you have from an Ottawa County Park.
Nocturnal Delight

by Bobbi Sabine


A familiar sight in mid-summer, evening-primrose blooms throughout most of Michigan
 and has been documented in all but 17 Michigan counties. It is native to North and South America, and also grows throughout Europe and parts of Asia. Its height can vary depending on growing conditions, and in some cases it develops multiple branches. Stems are reddish and covered with fine hairs.
Evening-primrose is found on many roadsides, fields, clearings, and disturbed ground, most often in sunny, well-drained locations. The cheerful yellow flowers with four bilobed petals develop into tubular seed capsules which remain recognizable throughout the winter. Seeds in the soil can stay viable for decades.
It is a biennial, producing a small rosette the first year, then sending up a stem and flowering the second year. The flowers open in the evening and last only until mid-day the next day.
Also called king's cure-oil, the seeds of the flower can be pressed to produce an oil, used in traditional medicine to treat dermatitis, bruises, digestive problems, neuropathy, and sore throats. However, research from the Mayo Clinic has proved to be inconclusive about its actual benefits, and taking it orally can cause upset stomach or headache and may increase the risk of bleeding.
Evening-primrose seeds are an important food for birds, and the plant is a larval host for the primrose moth and the white-lined sphinx moth.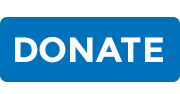 Park supporters who include the Park Foundation in their planned and estate giving are members of Parks for Life. Gifts can include wills and bequests, appreciated stock, bond and mutual funds, charitable trusts, retirement accounts and life insurance. Parks for Life members are ensuring that future generations will be able to enjoy our wonderful parks!
Learn more today!
Thank you for your continued support!
Featured Park:
Connor Bayou
12945 North Cedar Dr.
Grand Haven, MI 49417
The 142-acre property includes nearly a mile of Grand River frontage and a diversity of natural communities including wetlands, mature mixed      hardwood and pine forest, and remnants of prairie plant communities. The site offers outstanding views of the Grand River and expansive wetlands to the north.